Margie Trembley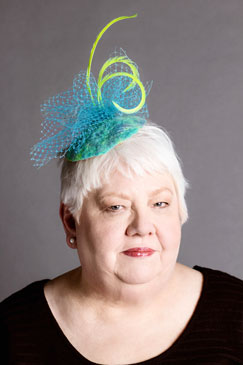 I am a wearable art artist and couture milliner.  Even though my work has been in various mediums from glass to metal to fiber and wearable, I now focus my time on hats and accessories.
Intrigued by what I call wool magic, I embarked on creating hats just a few years ago.
Nature, color and texture inspire me in my endeavors as a milliner.  Wandering through various venues, I stop, feel, and imagine, "What if."
Often I find myself purchasing unique items for future hats.  Though many might think these items not useful, I find them to be treasures.
By attending workshops at the Philadelphia Flower Show and experimenting with exquisite designs in garden club, I have found these experiences influential in my Couture millinery designs.
For the latest news on Margie's newest couture hat designs and other creations, visit her blog by clicking here:
Margie Trembley, Milliner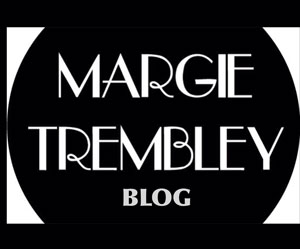 To follow Margie on Facebook, visit her page by clicking here:
Millinery Art by Margie

EXHIBITS and VENUES:
Springfield Artworks- Springfield, NE – 2009-2014
Omaha Fashion Week- Omaha, NE – August 2013 and March 2014
International Quilt Museum, Lincoln, NE – 2013
"Tree of Life" exhibited in Little Rock, AR at "Connecting Threads" – a SAQA Regional Exhibit of Contemporary Art Quilts – Spring 2012
Fine Art of Fiber at the Chicago Botanic Gardens – Fall 2009
Lauritzen Gardens "Art in Bloom", Omaha, NE – August 2009
Morton Arboretum, Botanical Art Show, Lisle, IL – June 2009
Highland Park Art Center, "In View" all- members show, Highland Park, IL
– June 2009
Art Of Lisle, 50th anniversary juried show, Lisle, IL – 2006
International Society of Glass Beadmakers Gallery Exhibit, Portland,
OR – 2004
Fine Line Creative Art Center Student Exhibit, St. Charles, IL – 2004